Demand for home improvements has skyrocketed since the start of the pandemic. As we shared in our Home Improvement Trends Report this year, 32% more improvement jobs were done in 2021 than in 2020. Painting is hands down the most common thing that people have been doing to their homes during this boom, and demand for eco home improvements is soaring too – almost half of UK homeowners (45%) are planning to make their homes more environmentally friendly in 2022.
So, if you're looking for high quality paint, and wondering how you can make the most eco-friendly choice possible, we can help. Plus, if you'd like some inspiration, we've got you covered there too with the lowdown on paint colour trends. 
Most paint is solvent based, which means nasty smells and high levels of VOCs. VOCs (volatile organic compounds) are the chemicals found in most paint, that emit harmful gases. Their main purpose is to help with transferring the paint from the can to the wall. But there are alternatives. We've found the UK's first and only climate positive paint brand, COAT, and we've secured an exclusive deal with them so you can be more eco-friendly in your choice of paint. 
Head to coatpaints.com to grab 5 free swatches – just enter RATEDPEOPLE5 at the checkout. 
Why are we only hearing about this paint revolution now? 
Two guys named Rob (Abrahams and Green) were working on a passion project in their spare time, with a goal of simplifying the clunky paint buying experience and giving the luxury paint market a kick into the modern world. They launched COAT in September of 2020.
Their mission was to set new standards in paint manufacturing by giving back to the planet more than they take (offsetting twice the carbon that they produce and therefore being "climate positive"). 
How can COAT Paints help me be greener? 
Obviously, to be successful, COAT needed to make really great quality paint, that is as eco-friendly as possible. To do that, they enlisted the help of scientists with 40+ years' experience to make the recipe. The paint is entirely water-based, with ultra-low VOCs, and free of odour. The range is safe to breathe, during and after painting, and much more pleasant to paint with. The EU limit for Low VOC products is 30g per litre, which is the strictest in the world, and COAT is a fantastically minuscule 2g per litre. 
The eco innovation doesn't stop with the paint. COAT offers clever Peel & Stick Colour Swatches to help people easily try paint shades at home, without the mess, waste and expense of traditional paint tester pots. It feels like a super simple idea, and with a curated colour palette of just 56 designer shades, COAT is focused on a 'less is more' approach to choosing colour. Once you're ready, orders are mixed fresh and sent out to you the next day with all the kit you need – bye bye Saturdays in the DIY store.
Paint colour predictions 
Like us, COAT keep their customers up to date on trends. In fact, it's a part of the brand – instead of overwhelming you with options, and producing gallons of paint that might not get used, they "don't offer all the colours, just THE colours". 
There's been a trend for a while now of using natural and neutral colours. During the lockdowns, staying in our homes led a lot of people to create little sanctuaries so they could feel closer nature, and one way of doing that was by bringing nature indoors, or at least its colours.
A little earlier in the year, COAT shared their predictions for colour trends in 2022. Natural greens and neutral colours look to continue being popular, especially when paired with natural materials like wood and linen. But also, people are choosing bright, saturated colours. Grey is still popular too, often being used as a backdrop for the more vibrant colours.
Blue is also being used a lot, to create a relaxing ambience, which we all need when spending more time at home than normal. For more on how to get the most out of these on-trend colours by matching them in a complementary way, head to COAT's blog now. For ideas on wall painting and lots more, head to our Inspiration centre now.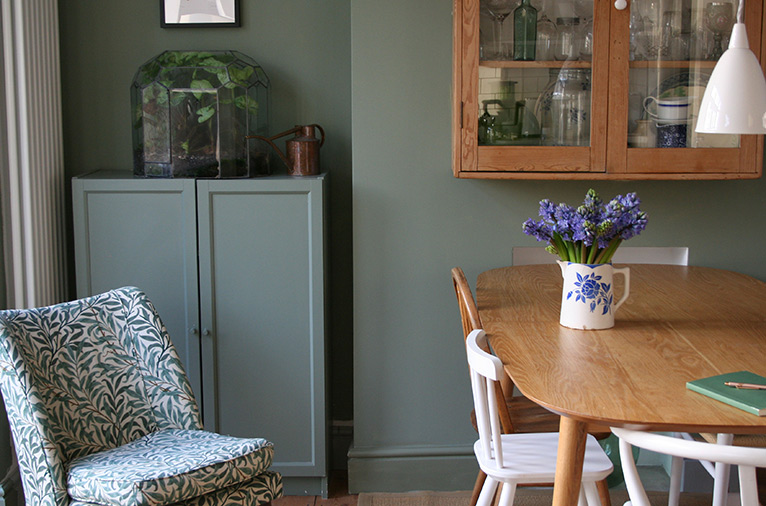 And don't forget, grab your 5 free swatches on coatpaints.com now by entering RATEDPEOPLE5 at the checkout. 
coatpaints.com 
Instagram: @coatpaints 
Pinterest: @coatpaints     
TikTok: @coatpaintsofficial    
COAT Paints Flat Matt Range from £46 / 2.5L