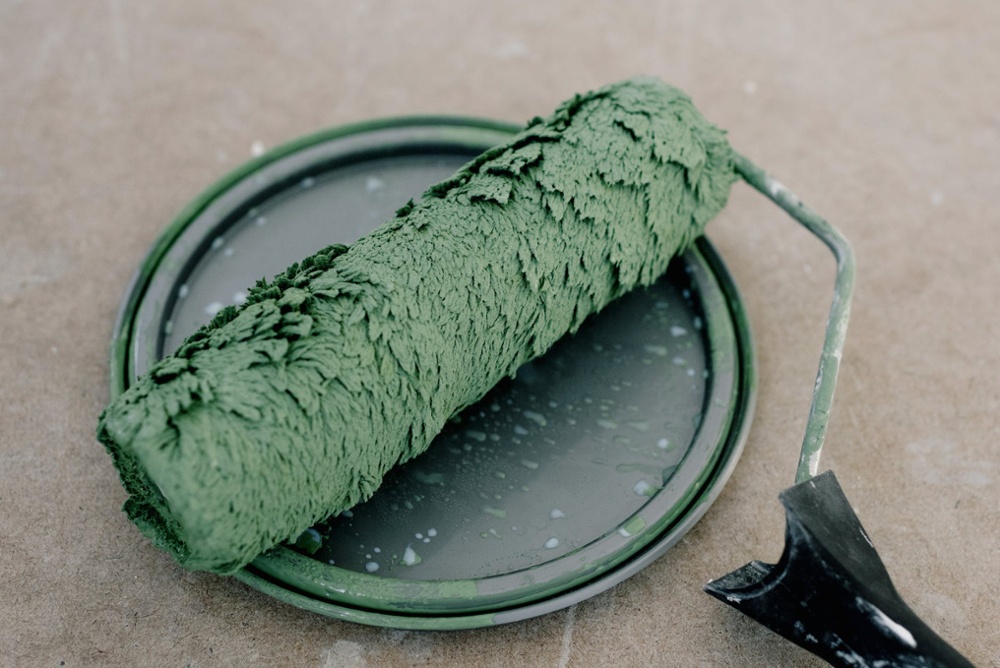 A while back we created a maintenance checklist for your home's exterior. This week we wanted to share with you CRD's ultimate home maintenance checklist for your home's interior. We focused on 12 main parts of your home that need annual maintenance to be kept in top shape. Some of the items on this list will be seasonal home maintenance chores, so pay close attention! You don't want to be changing your HVAC filters after spending all winter with the HVAC system blowing hot dust around your home. See below for a printable PDF.
See also: Maintenance Checklist: Your Home's Exterior
HVAC Bi-Annual Servicing
Most HVAC systems are designed to last at least a decade, but regular maintenance will be needed to keep them running efficiently. Depending on your type of heating and air system, it may be required that you call in the professionals to tackle this bi-annual servicing. Some HVAC warranties are very specific about who services the unit, so be sure you check the fine print to ensure you don't accidentally void your warranty.
Regular maintenance will not only extend the life of your heating system it will also help keep your energy bills in check as well. Air leaks and clogged filters will make your system work harder to force air throughout your home, which will cause stress to the unit and drive up your energy costs.
It's important to check and replace your air filters quarterly. Some subscription services will ship new air filters to you automatically, which can be a helpful reminder as well. If the summers bring wildfire smoke to your area, you'll want to be sure to replace your filters more often, especially when the smoke clears, to ensure your home is getting the cleanest air possible.
Professional servicing will make sure your system is functioning properly. If you have ducts running through your home, it's important to have an expert check for any air leaks. No homeowner wants to be paying to accidentally cool their attic. Pests can also be attracted to ductwork, so it's important to make sure heating vents and access points are all properly sealed to eliminate any unwanted visitors.
Batteries
99% of the time, batteries are only getting replaced when the previous ones have completely died. Unfortunately, there's no meter or sign that can tell us just before the battery level is low. A smoke alarm will start beeping one day. The kind of beep you can't sleep through. Not everyone remembers to stock up on backup batteries either and smoke alarms need very specific batteries. I mean who has a pack of unused 9-volt batteries on hand right now? (If you answered "I do!" to that last question you have officially won the "Most Prepared Homeowner" award). We all know smoke alarms don't necessarily prevent fires but they are crucial in keeping people safe from fire-related injuries and deaths. The last thing you should be doing is taking the batteries out without replacing them.
Aside from smoke detectors, there are quite a few systems that need batteries replaced like; sprinkler systems, carbon monoxide detectors, backup sump pump batteries. If the power goes out and your home has a drain system that is underground, like a basement bathroom or kitchen, the sump pump will start working off of the backup battery and if that's dead you may run into some serious backup issues.
Be sure to replace batteries in your smoke detector twice a year, at the same time every year. Many homeowners use Daylight Savings as a good bi-annual battery reminder. If your home has a sprinkler system, replace those batteries before summer begins. Recycle/dispose of used batteries at your nearest hazardous waste facility. If you're in Washington's King County, you can find the nearest disposal location here.
Chimney Sweep
Early fall brings cooler evenings, and many homeowners start using their fireplaces to heat their homes. But before those cold temperatures begin, it's important to get a professional inspection and thorough cleaning of your chimney and flue. Annual chimney servicing will prevent your wood-burning fireplace from becoming a hazard in your home. Frequent fireplace use can lead to build-up along the walls of a chimney, which will lead to poor smoke ventilation and possibly even fires within the chimney itself.
These types of professional services are in high demand, once the temperatures cool down. Summertime can be a great time to get the fireplace inspected without the long waiting list that comes during winter season. Scheduling this service in the off-season, also brings another benefit – cleanings and inspections must be performed on a cool chimney, so homeowners will need to wait to use their fireplace for at least 24 hours to ensure a safe working environment for the technician. Scheduling these services in the warmer months will mean the homeowner won't have to sacrifice heating their home to keep the chimney cool before their appointment.
Filters
Your home probably has more filters than you can think of off the top of your head. To keep the air and water in our homes clean, we use water filters or a water softener, air filters and purifiers, filters in our fridge for ice cubes and drinking water, and HVAC filters.
Most central air conditioning systems have not one, but two filters that need cleaning and replacing. Your air conditioning system, whatever system that may be, will need the filter cleaned or replaced every 2-3 months. Even window units have small filters that need cleaning. Air filters like a stand-alone or built-in purifier need the filter cleaned or replaced around twice a year. An air filter is constantly circulating air at all hours of the day. Imagine what your shelves would look like if you didn't dust them all year long. That thick layer of dust is just a fraction of what goes through an air filter in just a span of a year.
An important task to add to this list is checking what is beyond your dryer vent. We clean out the dryer vent filter after every load but there's a small amount of lint that gets built up in the pipe behind your dryer. Beyond that leads out to the outside of your home. Over time that little bit of lint gets stuck to the inside of your vent and starts to build up. To avoid a fire hazard it's best to check that vent every year.
Garage Door Tracks
Garage door tracks are another thing that's easy to overlook. Usually, homeowners don't do any maintenance until the garage door starts making terrible grinding noises. The benefit to doing light maintenance to your tracks yearly is that they will help your wheels stay in good shape and if they do start to warp then you'll catch it before the misshapen wheels start to wear down the other parts of your garage door mechanism.
Before you go to degrease the tracks, we recommend putting down a drop cloth to avoid getting grease stains on your garage floor. This task is best done annually around the start of spring, which often brings about an increase in use as homeowners are needing to access their yard care items, outdoor hosting supplies, and backyard games.
Flooring
The next item on our list is a neglected one to say the least. Polishing high traffic areas is never at the top of your list. For some it might not even be on the list if you are new to having hardwood floors. Depending on the type of finish you have, you'll be either waxing or polishing.
If you have a penetrating finish on your floors, you'll be waxing. But if your floors have a surface finish, you'll be polishing. Think of the areas in your home that get the most traffic. Entryways, stair landings, and bedroom door intersections. Dirt gets built up in those areas over time and even if your sweep and mop often you'll still need a deep annual cleaning. Kind of like your teeth; you brush and floss twice a day but you still see the dentist for an annual deep cleaning. Your hardwood floors will require similar care to maintain their durability and timeless style.
You can tackle this task at any time of the year, but we like to do it at the start of the warm spring season so we can open the doors and windows and keep the air inside our homes fresh from the wax or polish chemicals.
See Also: 6 of the Most Durable Flooring Options for Pets
Plumbing Leaks and Function
Earlier we had mentioned checking your water softener filters. When you have hard water, the build-up of minerals can erode your pipes. If you know you have hard water, do not overlook water softeners and pay extra attention to other areas that could collect buildup. Pull out all sink stops and clean any scum and mineral deposits off of them to prevent the plastic from wearing down and cracking.
If temperatures often drop below freezing where you live, it's important to winterize your pipes with foam covers in the colder parts of your home like garages, basements, and sometimes even in your laundry room if it's located in a mudroom addition off the back of the home. Frozen pipes are the last thing you'll want to deal with on a snow day. Be sure to disconnect and store your garden hose before winter comes as well, so you won't have a trail of moisture leading to your external water spout.
Drains
Snaking your drains and flushing them out, in general, is probably best done quarterly. Grime and hair build-up is absolutely something you want to avoid. There are some very strong drain cleaning chemicals that exist out there but they aren't always your best option. If you clean out your drains quarterly you shouldn't need the extreme power of Drain-O or an electric snake. Most of the time house-hold ingredients can do the job when it comes to your kitchen sink. If you've been cleaning your drains somewhat regularly then that should do a beautiful job clearing out the pipes.
Dish soap can sometimes be the culprit of drain buildup. Castile soap tends to solidify when it mixes with cold water and then dries. Over time it can build up in your pipes and be quite a hassle to clear out.
Lighting
A quick item to check off the list is changing dead light bulbs. It'll probably only end up being two or three bulbs that need replacing but it's definitely one of those tasks that gets put off. If you don't have the bulbs you need, try this tip: Grab your phone, open up your camera app, and walk through the house taking photos of all the burnt bulbs. Once you've done that, you'll have access to the kind of bulbs you need so you can maintain the wattage when you replace the bulbs. Then add the needed bulbs to your grocery list.
This inspection task is best done around August. At the end of summer and just before the dark winter starts to kick in, it's a great time to ensure all your lighting is up to date and ready for longer nights to come.
Hinges
Door hinges are never at the forefront of your mind until they stop doing their job. With the changing of the seasons, wood expands and contracts. This means your walls and your doors are slowly moving the push pins in your door hinges. Around the start of autumn, after the warm weather has subsided, take a walk around the house and inspect your doors. Push the hinge pins back into place if any of them have begun to pop upwards. If your notice any stiff pins then it's good to spray a small amount of household lubricant, or you may even need to re-adjust the hinges if the screws have stripped the hole in the framing.
Paint Cracks
It seems like such a small problem in comparison to the other items on our list, but a crack in your paint could be a hint that something bigger is going on within your walls. If the cracks in your paint are wider than a couple of millimeters it could be a sign of water damage or air leaks if you live in a humid climate. However, if the cracks are minor it could just be a sign that it's time for a fresh coat of paint. Try to get this one done annually and preferably when the climate is driest. For Seattle residents, plan for the end of summer/early fall.
Caulking Deterioration
Most caulking, if applied properly, should last up to 5 years. If you've hit the 5-year mark you're probably starting to notice that the caulking has started to deteriorate. It might not seem urgent, but cracks in your caulking can cause mold growth which means those cracks are actively harboring bacteria. Your caulking needs regular cleaning especially if it's in the kitchen where it might come into contact with food. Calking around sinks and showers can break down faster since water is actively sitting on it. After doing the dishes or cleaning the kitchen it's best to start a habit of wiping corners and cracks with a dry cloth to stop water build-up in those areas.
You won't need to completely re-do your caulking every year but try to do small touch-ups here and there as needed during the warm months.
A few odds and ends
Here are a few miscellaneous items you should be adding to your list as well:
Dispose of any flammable materials that may build up in the garage
Schedule seasonal carpet/rug cleaning (especially if you have pets)
Inspect weather-stripping on all exterior doors and windows
Clean out rain gutters and seal any leaks to ensure water is draining properly
Dust ceiling fans; reverse ceiling fan blades during winter (clockwise) to distribute warm air that rises
Hire a professional every couple of years to inspect roofing and gutters
Store all outdoor furniture, toys, and supplies left outside for the coming fall season
Create a spring cleaning list ahead of time to help motivate you when spring actually comes around
If you've reached the end of this list and you feel overwhelmed, just know you're not alone. We created a CRD home maintenance checklist in the form of a printable PDF to help you keep track of the long list of suggestions. While going through your interior maintenance checklist, you may notice some other home updates you'd like to address like a flooring upgrade or help with a rotting outdoor deck. Our new Home Services division can help you with any project updates and repairs.