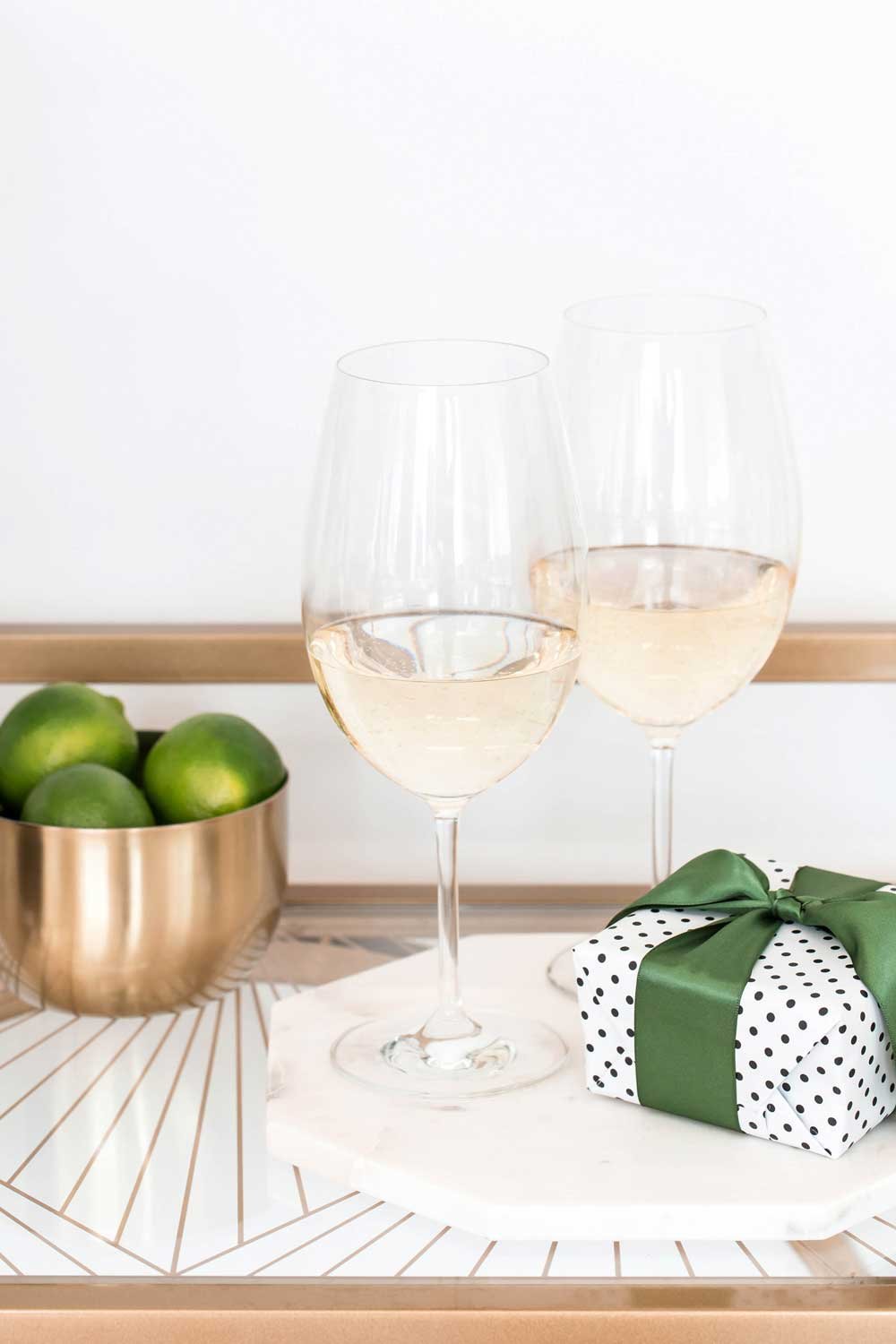 Creating An Inviting Space For Holiday Entertaining
Look, let's be clear — the fact that you're reading this means your guests are going to feel welcome in your home. So much of making others feel welcome is considering their needs + you're already doing that *wink*
But… it's best to walk a mile in their shoes — imagine yourself as a guest, when you walk through the door — what things would make you feel comfortable + welcome? 
Prime Their Environment
We've talked a little about priming environments already — but as a guest, what things do you want predetermined for you?
Here's a few…
A clear place to put things like your jacket, shoes or even personal bags.

A place for putting gifts (after all, it is the holidays).

A space for setting things down (i.e. clear tabletops or surfaces).

If you're having overnight guests, access to linens, soaps + extra toiletries.
Thinking ahead for them is anticipating their needs + when you're considering someone else's needs, not merely your own, you're certain to create a welcoming home.
Have The Cleaners Come In
One of the most stress free + convenient aspects of holiday entertaining is having your cleaners come to give your home a clean prior to holiday entertaining. 
Perhaps your cleaners are on a regular schedule (every week or two weeks) + it won't align perfect with your guests schedule but in most cases having your cleaners come in to wipe down window sills, trim, blinds + lights in addition to their routine clean will help put you at ease that your home is not only clutter-free + organized — but also clean of any overlooked areas 🙂
Decorating
Of course, creating an inviting space for holiday entertaining is going to include some level of decorating 🙂 but more than simply decorations — we know that function precedes aesthetic. 
One of the most often overlooked things around holiday entertaining is where will people sit. If you're having a formal style dinner with everyone seated at the table — then you'll need to consider the amount of chairs or benches needed to accommodate all of your guests.
And of course, beyond function — adding holiday ambiance in the form of candles, floral or other festive decorations will certainly bring about a welcoming atmosphere.
Music
One of the most overlooked aspects of creating a welcoming home for holiday entertaining is the background noise. A few holiday tunes can really set the mood for more fun, more laughter + certainly more love around the holidays.
Enjoy Your People
It should go without saying but we'll say it anyway, holiday entertaining is about "your people." Enjoy the moments cooking, cleaning, laughing. Tell stories, retrace family history, kiss, hug, shake hands. 
There is so much about the holidays that are worth celebrating + holding dear. It's not merely about "the gifts" or "presents" it's about "the presence." Give that to your family + friends this year.
And there you have it, my love. Effortless holiday entertaining…
Designing + organizing a home you never want to leave — a home with everything you need + nothing more is an ongoing process that's evolving. It doesn' have to be exhausting or all too consuming but our belief at Elegant Simplicity is that you don't design or organize one time, because nothing in life is once + for all. 
It's about embracing the process of creating a beautiful, functional + forgiving home.
If you love this — get ready for another happy dance. Enjoy our FREE Video Course: 4 Days To A More Beautiful + Functional Home + if you're wanting to dive even deeper into the world of organizing or design —request a 30-minute FREE Clarity Call.