Tile is a great flooring material to use in high traffic areas or rooms that can get wet like bathrooms and entryways. This is because tile is durable and watertight. Even better, tile comes in so many colors, patterns, and materials, there are nearly limitless choices.
We install tile for kitchen backsplashes, bathroom showers, and of course for floors. In the northeast where we enjoy four seasons, tile is typically limited to floors in the kitchen, bathroom, or mudrooms. This is because tile is cold underfoot. So, homeowners in our service area opt for hardwoods or carpet in most living areas.
Here you can see how tile floor replacement projects can transform rooms. Best of all, these projects are quick to complete and can be enjoyed almost immediately.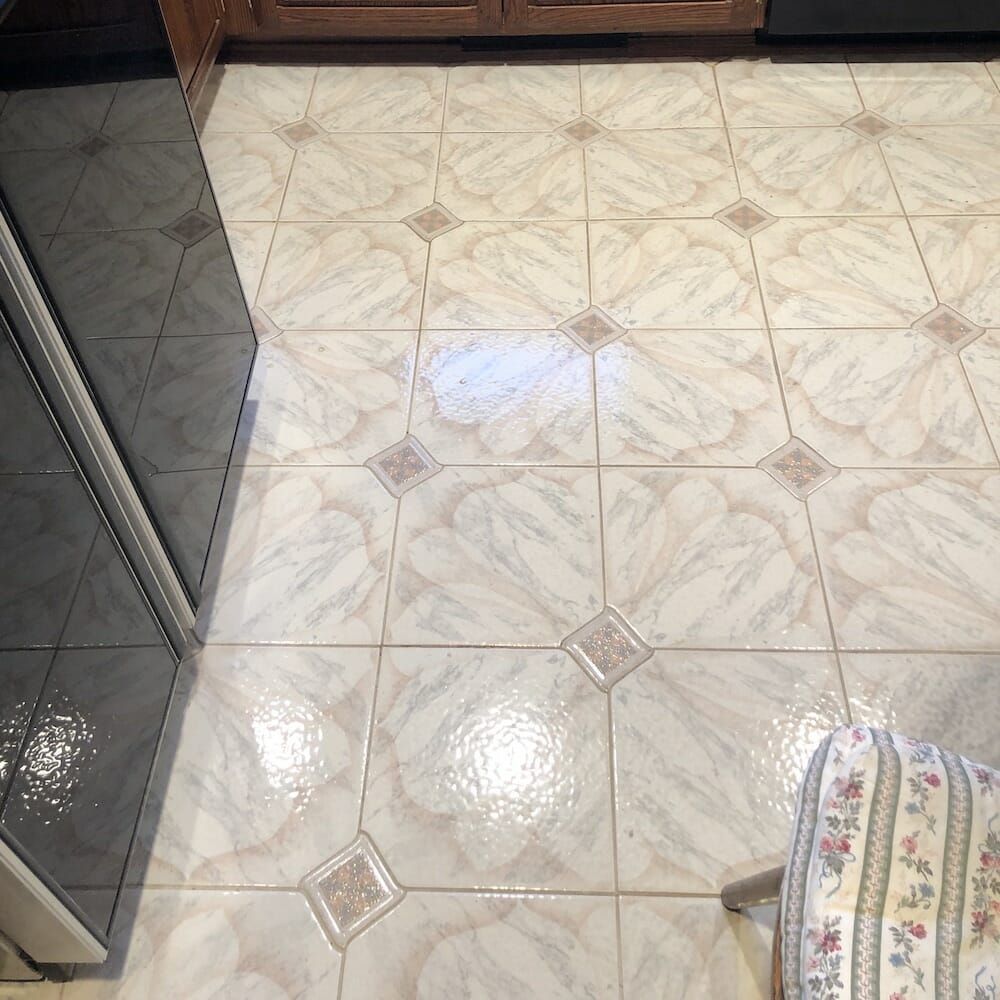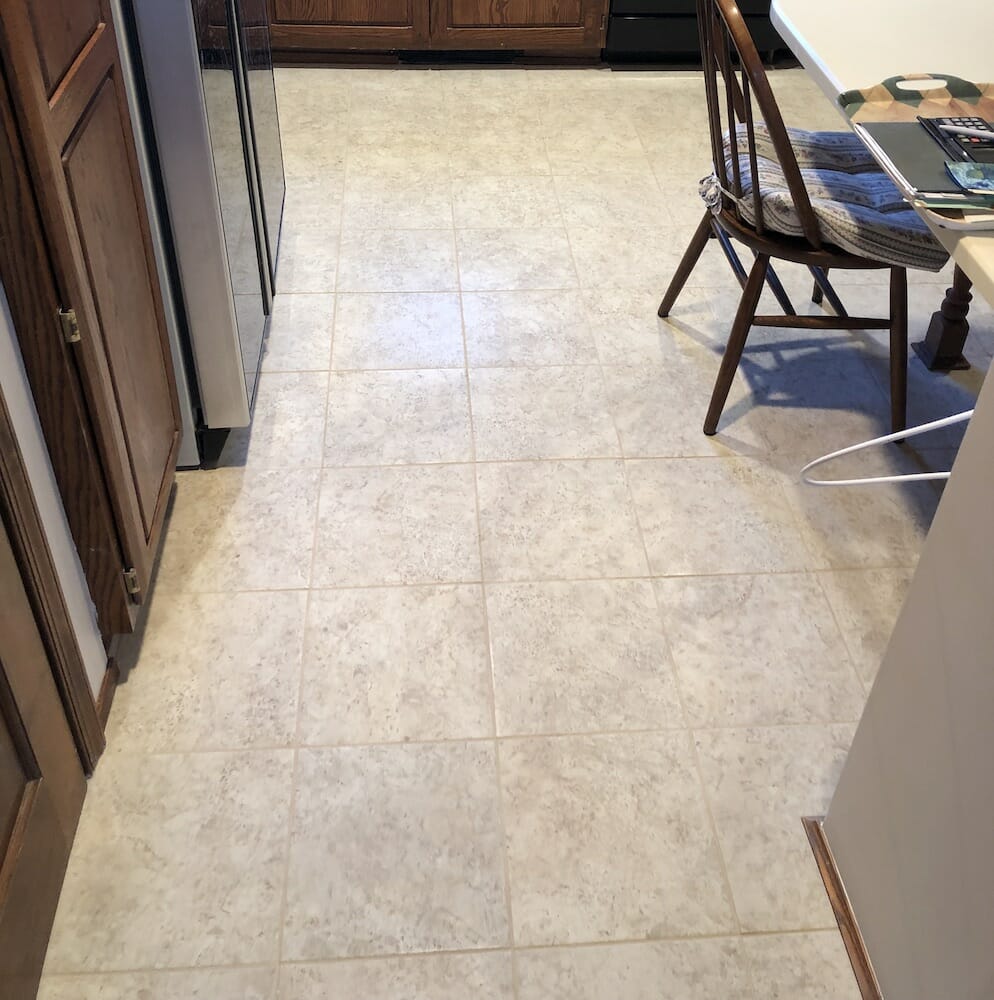 Affordable Tile Floor Replacement
Tile floor replacement projects don't need to be expensive. By selecting a basic tile that is made of ceramic or porcelain, you can surely find an affordable option. Costs increase depending on the material (natural stone like marble), or the process (hand-glazed), or the pattern (intricate mosiacs). By selecting a single, mass-produced tile, with a straightforward layout, your tile floor replacement won't break the bank.
In these two examples, the homeowners selected affordable tile that was laid in an easy-to-install pattern. In the kitchen, we installed a standard 12″x12″ square tile. We laid these tiles straight. A straight pattern requires fewer tile cuts which in turn requires less installation time as well as fewer tiles required. Therefore, the cost for both installation and materials will be less.
In this bathroom, we installed wood-look porcelain plank tiles on the floor. The tiles were 6″x40″ and we laid them in a 1/3 brick pattern. Cuts were kept to a minimum and the floor was installed in a day. This customer chose a light grout color. This resulted in the floor having a more tile-like look. However, if you wanted these tiles to look more like hardwood, a darker grout color that was close to the tile color would give you that.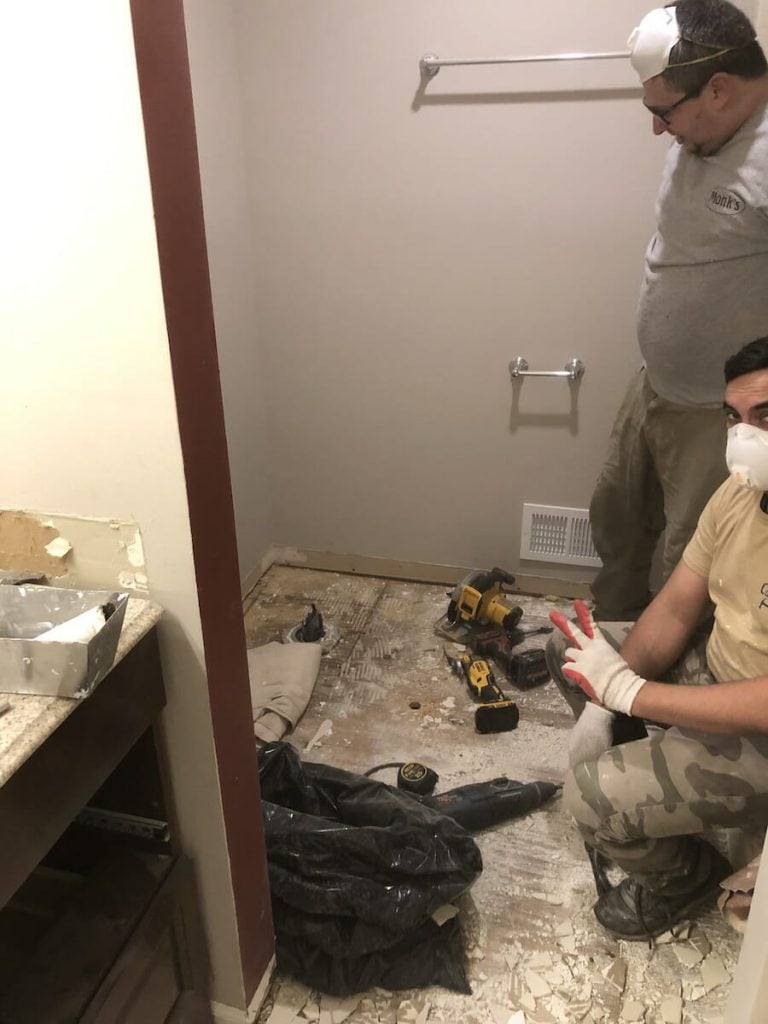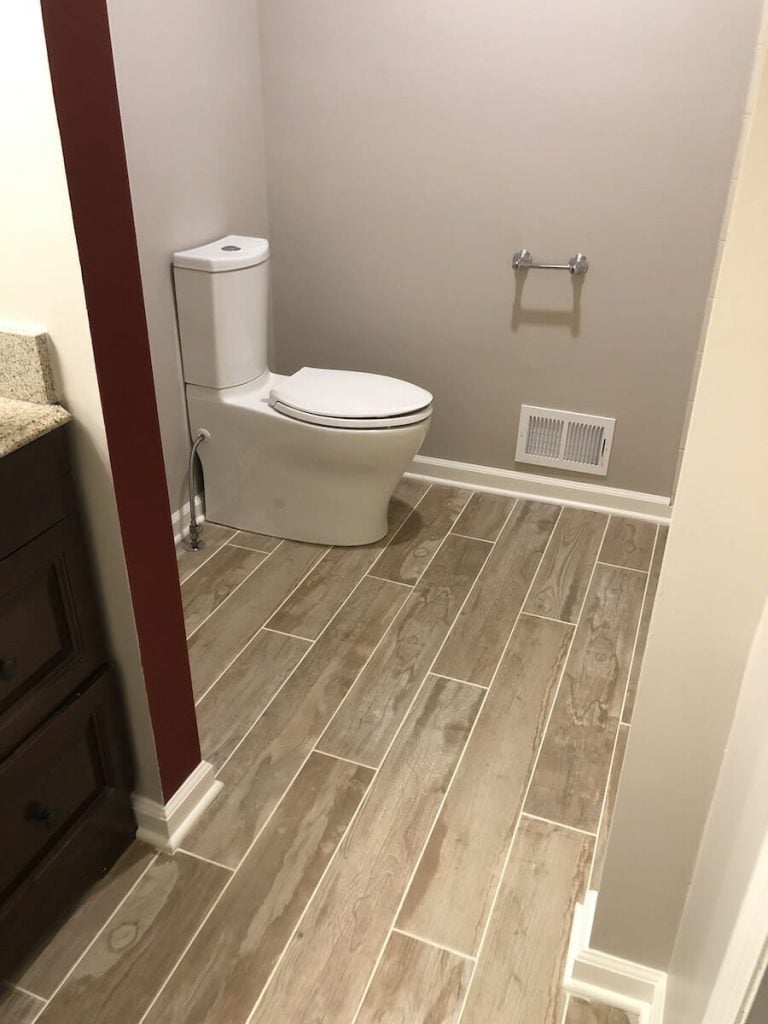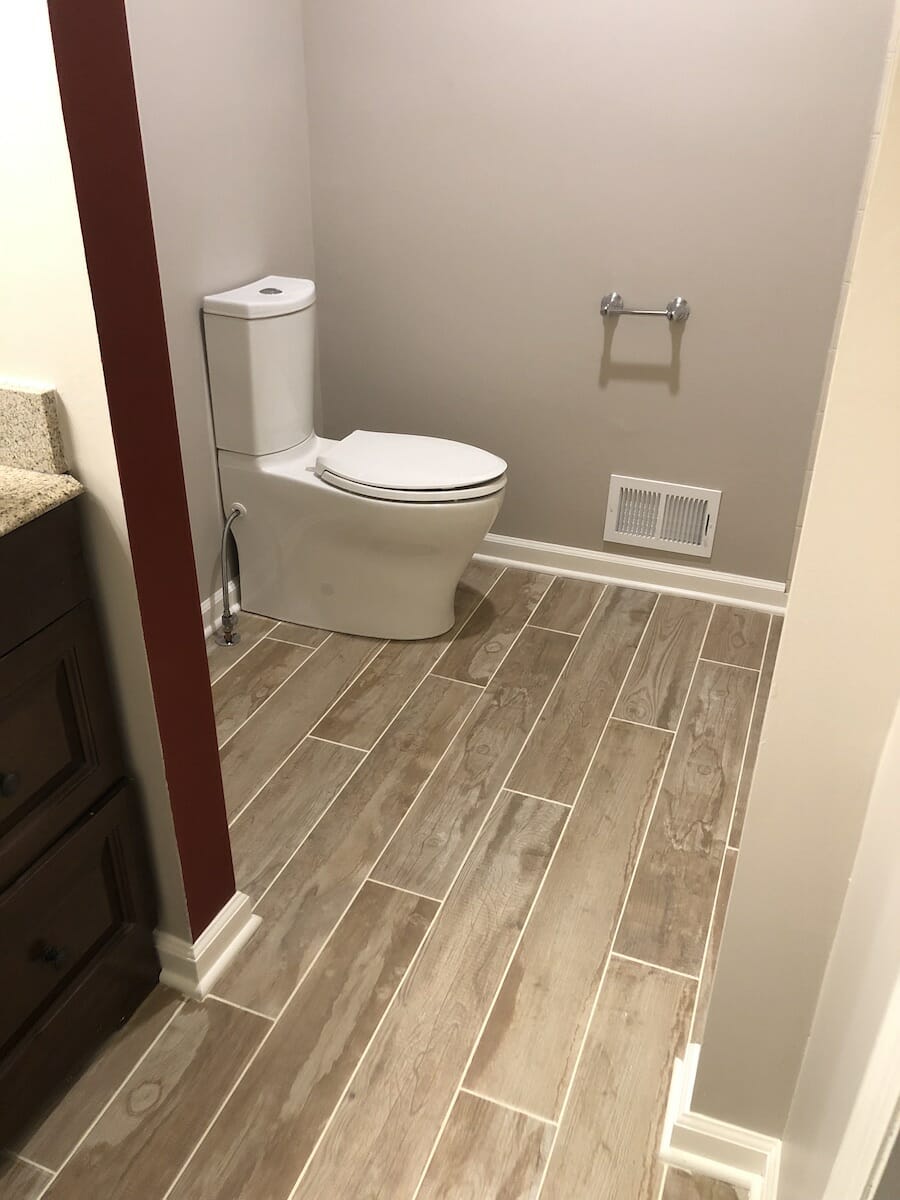 Other Tile Floor Projects
Learn more about tile floor installation or tile installation in bathrooms, kitchens and other areas of the home.
To see additional tile installation projects, visit our tile gallery.
We offer free design services in our showrooms to help you select tile combinations and create patterns and layouts to suit your project. Call us to discuss your affordable tile floor replacement project at 973-333-4719.